A Cardiff restaurant had rat droppings "throughout the premises", according to inspectors.
Cardiff Council's health and safety inspectors say the conditions at Lilo Grill in the Welsh capital were the "worst" that they had come across at a restaurant in 15 years.
A father and daughter have been ordered to pay £10,000 in total for a series of health and safety offences.
Sabz Ali Khan, 77, and his daughter, Sabrina Khan, 41, were found guilty of 18 offences on 21 February after a trial at Newport Crown Court and were sentenced on Thursday.
Mr Khan, 77, was fined £5,000 and ordered to pay £2,500 in costs.
Cardiff Council said it understands Mr Khan is appealing his conviction.
His daughter, Sabrina Khan, 41, was fined £1,500 and ordered to pay costs of £1,000.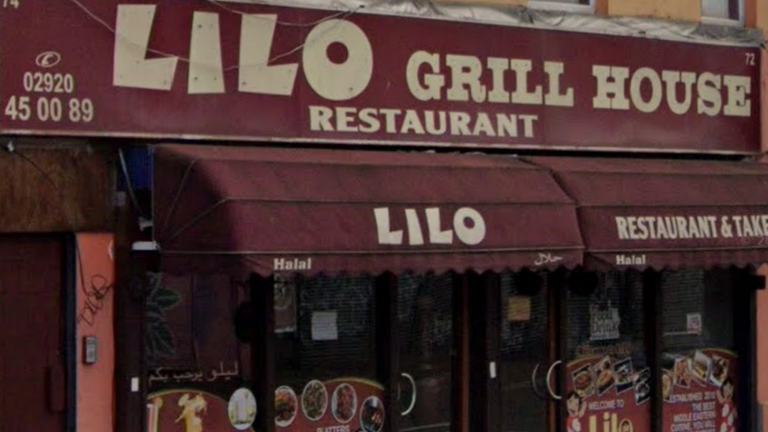 Image: Pic: Google
Nightcover Limited (the legal Food Business Operator of Lilo Grill) was fined £12,000 and ordered to pay £6,500 in costs.
Rats are said to have been "dragging away" raw meat which was left out to defrost and rat urine was "running down the walls in the dry store".
A number of food hygiene inspections were carried out at the restaurant on City Road in the Welsh capital between August 2019 and January 2020.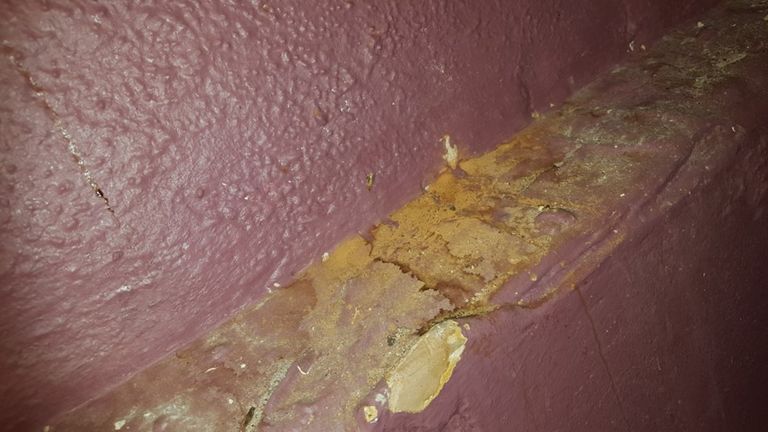 Image: Inspectors found rat urine 'running down the walls' inside Lilo Grill in Cardiff. Pic: Cardiff Council
'Widespread cross contamination'
Cardiff Council says there was "widespread cross-contamination" at the premises and salad was stored in "an unlit, rat-infested storeroom which was full of refuse sacks".
On 15 August 2019, Mr Khan agreed to close the business voluntarily until works had been carried out and was granted permission to reopen at the end of August.
Improvement notices were issued by the council for food hygiene and health and safety offences and a number had not been complied with the council said, which is why it filed for legal action.
Read more:
Teachers in Wales accept new pay offer
Freeports – what will they mean for Wales?
'Incredible response' after Swansea explosion tragedy
Councillor Dan De'Ath, Cardiff Council's cabinet member with responsibility for shared regulatory services, said: "I have been reliably informed by the case officer that this is the worst case of neglect at a restaurant that we have come across in the past 15 years."
Councillor De'Ath added that the state of the property was "an absolute disgrace that put their customers at risk".