Four bedrooms, an avocado tree and a home packed with charm. Don't worry, there's not been a slasher killer here in years.
A frightening new real estate venture has hit the market just in time for the upcoming spooky season (now that the September heatwave seems to be on its way out).
Yes, the house from the beloved horror film Halloween is for sale and it could be yours – if the $1.8m (£1.4m) price tag doesn't scare you off.
The large property in South Pasadena, Los Angeles, was made famous in the 1978 film about murderous escaped mental patient Michael Myers.
The slasher flick notably features Jamie Lee Curtis sitting on the front porch holding a pumpkin – a scene any new owners of the house could presumably recreate with their own pumpkin.
Despite its spine-tingling backstory, the house – the estate agent says – is in an area "considered a walker's paradise" and is made up of three separate units.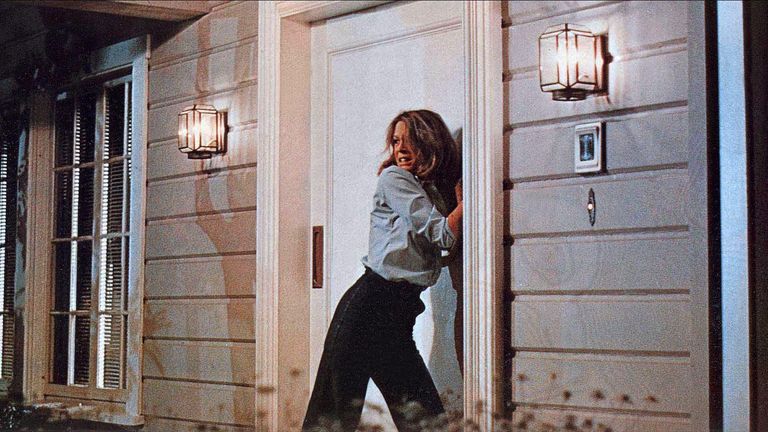 Image: Pic: Allstar/Alamy/Falcon International
Read more from Sky News:
Captain America star Chris Evans marries in secret
Climate activists interrupt US Open
"Yes, this was a filming location for the 1978 film Halloween, as the house of Laurie Strode (Jamie Lee Curtis)," estate agent Heidi Babcock says.
"If you watch the film you'll recognise the infamous stoop that Jamie Lee Curtis sat on, holding a pumpkin."
In the 2021 sequel, Halloween Kills, a number of firefighters are murdered at the house.
"This exceptional property is a wonderful place to live, work, and play in one of the most desirable communities in greater LA", Ms Babcock adds.